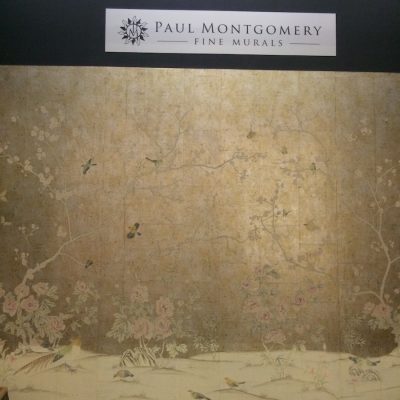 Paul Montgomery wall paper
Paul Montgomery
I was asked by Paul Montgomery to put up wall paper at Decorex 2015.
I will be showing my upholstery work there which is nevertheless a good opportunity for me to show my work.
This paper was rice paper backing with a Metal fascia which can be sanded to create contrasting effect.
Paul was very happy with my work and the show was a great success.
Paul has asked me to work with him on the 2016 show.
I'm looking forward to doing so.
Look out for the next blog where will shall update the upholstery work which will therefore be shown there.
Decorex is synonymous with luxury and is internationally renowned for being the only UK event to discover the finest and most coveted products from an unrivalled collection of 400 hand-selected exhibitors.
More information about Decorex can be found on their website therefore if you would be interested in going please feel free to go!
All information can be found at (https://www.decorex.com/).